Our flagship solution and automating the handling of check payments for clients for over 20+ years.
Special Processing Rules
Special Processing Rules
Incorporate your organizations processing polices and rules easily without complex programming.
Payment handling service capable of handling any payment type inclusive of your processing rules.
E-Deposits accelerate the deposits of funds and paired with a management tool to handle returns with ease.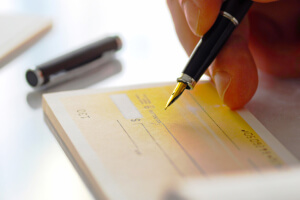 Better handling of check only payments with payor validation tools so as to improve accuracy and processing.
Improve the handling of full size documents, list payments etc. with the use of character read technology.
Solutions incorporating years of best industry learned practices to optimize workflow
Dedicated Support
Dedicated Support
A dedicated assigned team to ensure customer satisfaction and experienced support.
---
Our premier payment processing solution, RTLFiRST automates the handling of payments received via mail. By utilizing the latest in image recognition technology paired with the most cutting edge image scanners, RTL offers the most impactful, labor optimizing solution. The RTLFiRST Payment Processing Solution captures and processes key information from the check/stub and "processes' the payment to minimize human handling, limit or omit human interaction which translates to expedited payment handling to minimize deposit delays and collection float.
Our payment processing solution has a variety of extended added features that allow our client partners to fully optimize and simplify handling of their payments.